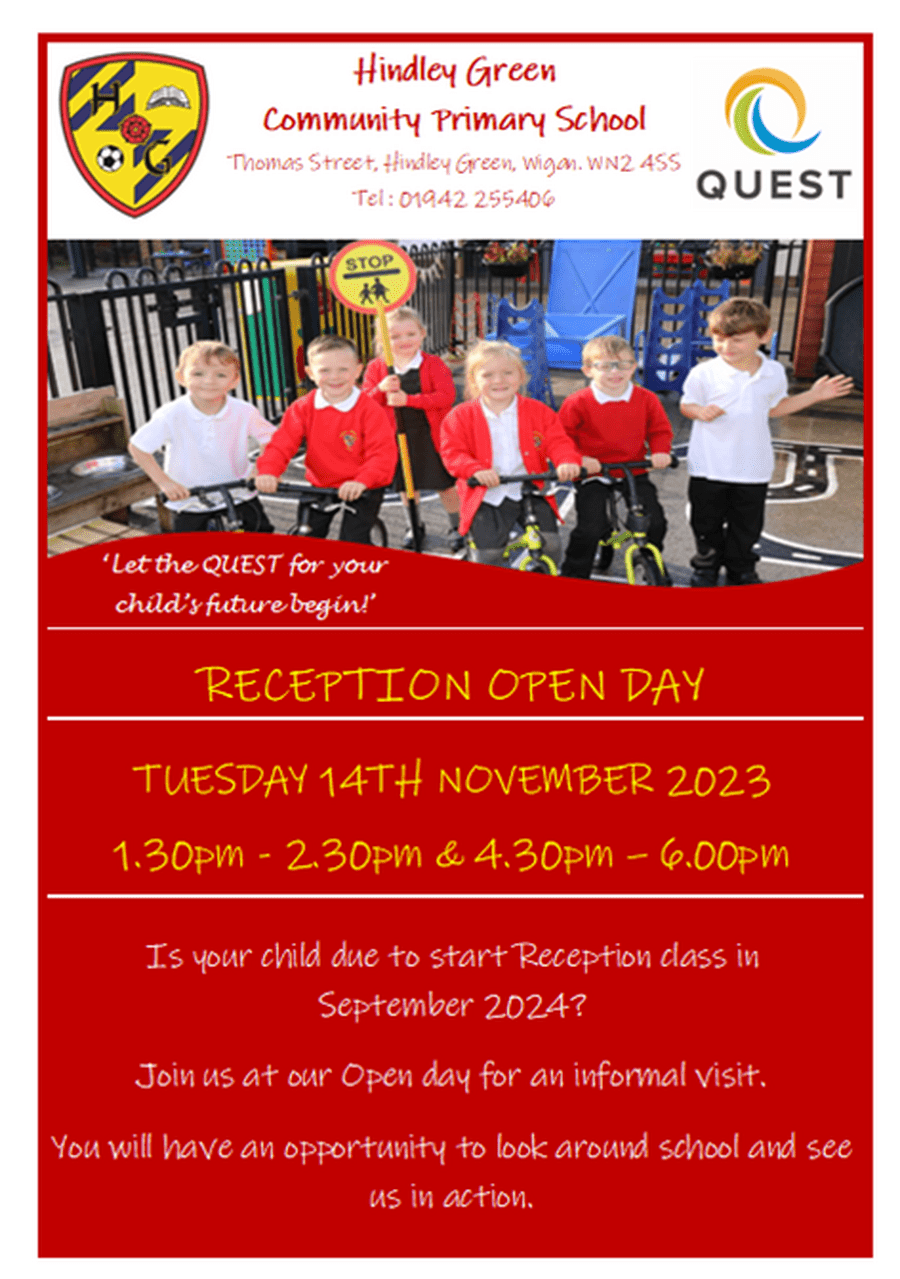 Applying for a reception class place for September 2024
If your child was born between 1st September 2019 and 31st August 2020, they will start reception class at the start of the new school year in September 2024.
The online application service (external link) will open on 30th September 2023.
You may have registered an interest previously at a Wigan primary school but this is not an application for a school place.
To be considered for your preferred primary schools, you must apply online or fill in the Wigan Council primary school application form.
The closing date for applications is 15 January 2024.
If you need any help further help contact the school office on 01942 255406.