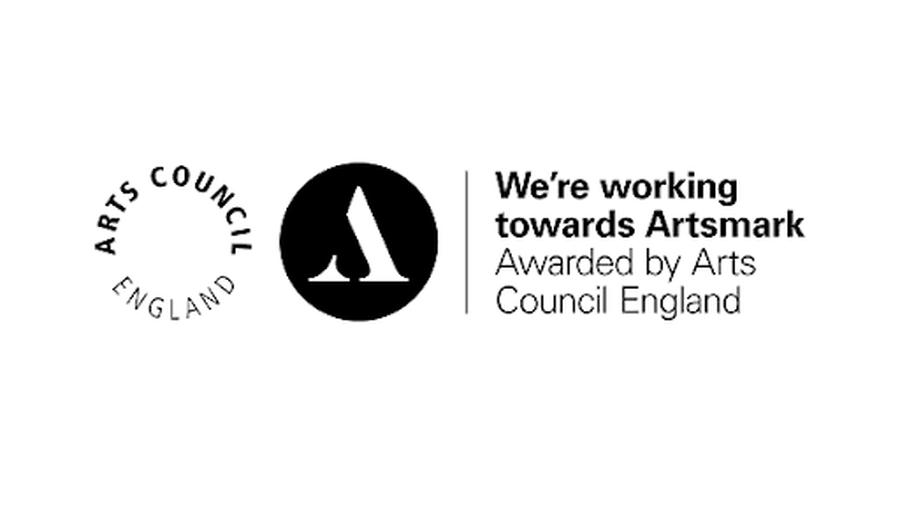 Virtual Art Gallery 2021
We hope you enjoy our Virtual Art Gallery! Thank you to all our talented children who took park in the project.
May 2021
We have had lots of superb applications from children who would like to become arts ambassadors. As part of the application process they had to tell us their ideas for projects and activities which were innovative and exciting! We are extremely proud of all the children who applied and will be announcing our new Arts Ambassadors this term.
Both Mr Fisher and Mrs Sinclair have been busy organising our return to extra-curricular music activities and Lucy our Steel Pans teacher has been working with Year 4 the term as part of the Wider Opportunities project. Mrs Sinclair has also launched a new lunchtime 'Creative Crew' Arts Award project. The project will focus on minimalist art and music with a small group of Y3 children who have been nominated to take part by their class teachers.
We have also taken part in a wide range of projects and competitions such as the Irish Music Celebration (One Education Manchester), Music Alive (Wigan Music Service), Royal Mail Heroes stamp design competition and reception class took part in Jack and the Beanstalk, a music project run by the Greater Manchester Music Hub.
February 2021
We are proud and excited to announce that we have started our Artsmark Award journey. Every young person should have the opportunity to be creative and to experience and participate in a curriculum rich in arts and culture. We will be working extremely hard over the next two years to further develop authentic, inspiring and engaging arts and cultural experiences.
We will actively involve our children by electing 'Arts Ambassadors' who will lead pupil voice, thus developing belonging and ownership of our Artsmark journey.
We'll be updating you with our progress via our new Arts twitter page @HGCPArts, our school newsletter and on our website.
What is the Artsmark Award?
The Artsmark Award is the only creative quality standard for schools and education settings, accredited by Arts Council England. We support settings to develop and celebrate their commitment to arts and cultural education.
In 2015, the programme was refreshed to align with School Improvement Plans and support core EBACC and STEM priorities, giving the curriculum breadth and balance.
Artsmark is awarded at three levels; Silver, Gold and Platinum

Why Artsmark?
Every young person should have the opportunity to be creative and experience and participate in arts and culture. Our Artsmark journey will enable us to:
Build young people's confidence, character and resilience through creativity

Support the health and wellbeing of pupils through arts and culture

Strengthen pupil voice and develop young people's leadership skills

Use a clear and flexible framework to embed creativity across your whole curriculum and address school improvement priorities

Access professional support, advice and resources to strengthen your arts provision

Celebrate our long-term commitment to cultural education with pupils, parents and your local community

Develop new partnerships with the country's most treasured cultural
organisations, providing young people with exciting opportunities

Artsmark and Ofsted
Artsmark meets Ofsted's requirements for Quality of Education by using the Artsmark framework to maintain a broad and ambitious curriculum that connects learning across all subjects

Artsmark equips pupils with the cultural capital they need to succeed in life and nurture their imagination and creativity through a high-quality arts and cultural education


Artsmark clearly demonstrates how you support personal development and provides evidence to Ofsted on how you meet its spiritual, moral, social, cultural requirements