Within our schools, we recognise the uniqueness of each individual. We must equip our pupils to recognise and evaluate what is being presented to them and continually work towards a structure and framework for their own beliefs and behaviour. We need to use the experience of others to support and prepare us for life's journey.
We are vibrant, caring, family friendly schools and our schools' values are:
- Telling the truth
- Keeping promises
- Respecting the rights and property of others
- Acting considerately towards others
- Helping those less fortunate and weaker than ourselves
- Taking responsibility for our own actions
- Self discipline

We use a constant approach across all curricular areas that allows pupils to practise these skills and gain an understanding of a variety of specific moral issues as well as a formal approach to moral issues in general.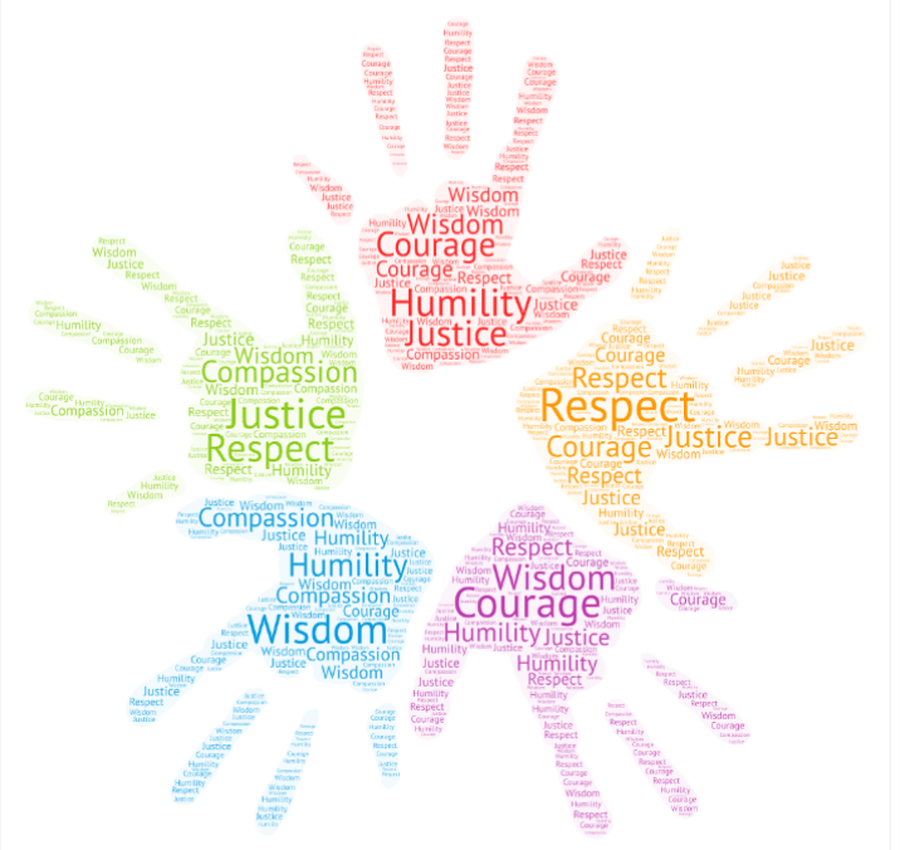 Termly Values
Every term we focus on a different value in school, investigating what the true meaning of the value is. Below is a list of the values we are focusing on this year 2021 / 2022.
Autumn 1 : Respect
Autumn 2: Compassion
Spring 1: Wisdom
Spring 2: Humility
Summer 1: Justice
Summer 2: Courage