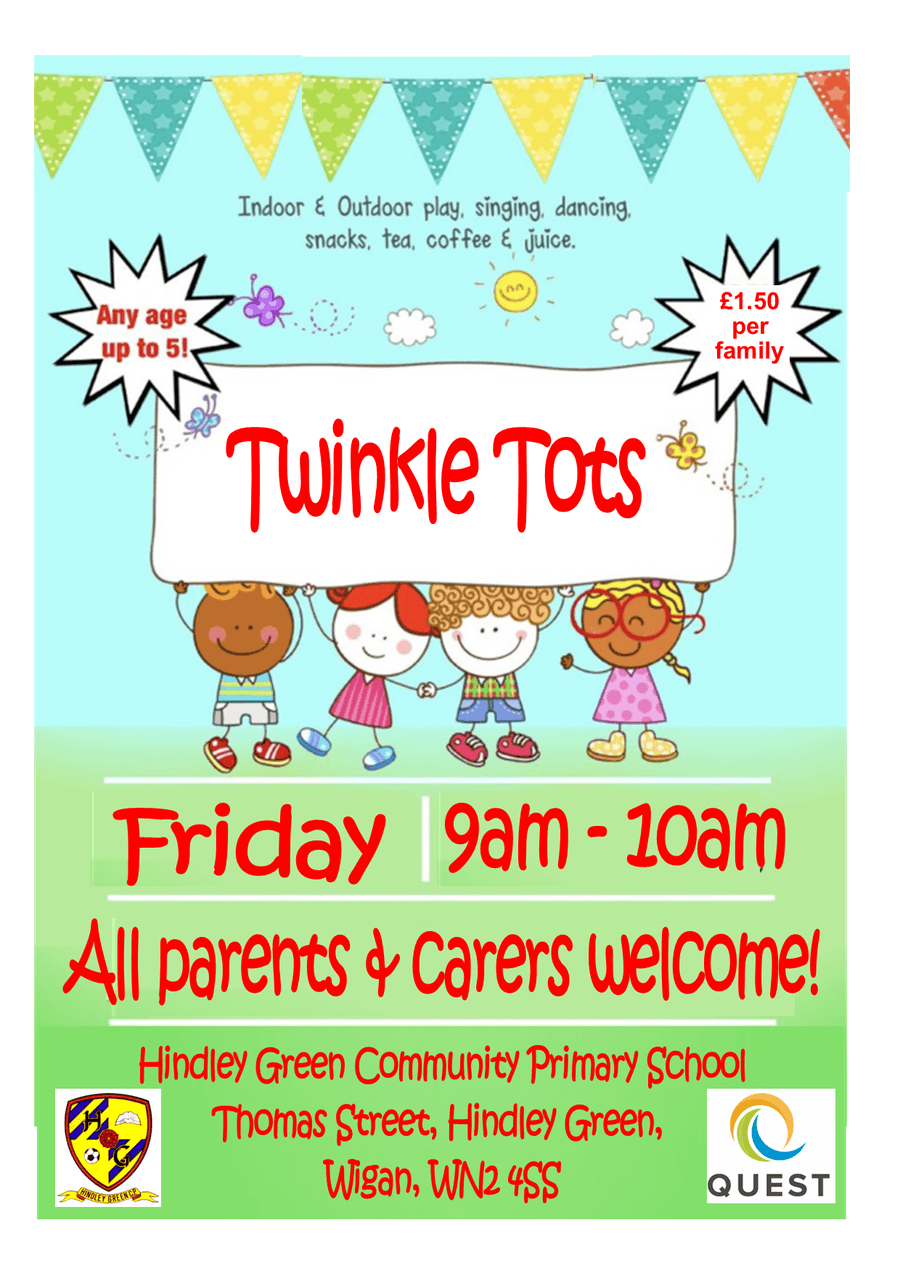 Twinkle Tots is a club for the youngest members of our local community which is open to any preschool child from birth. Twinkle Tots works closely with our Nursery to ensure activities are linked to the current topic they are exploring.
It is a great place to meet toddlers of a similar age and for parents to socialise. There is also time for refreshments for both adults and children.
Everyone is welcome and we would love you and your youngest to come along and join in the fun! If you would like a more comprehensive overview of what Twinkle Tots has to offer then please feel free to phone the school with any questions you may have.
Twinkle Tots takes place in the small hall every Friday (term time only) from 9-10am.
The cost is £1.50 per family and includes refreshments for both children and adults.
We look forward to seeing you soon!
Toddler groups within our QUEST schools: