Dolce - Live Kitchen
Dolce have been providing high quality healthy school meals since 1999.
Our main approach to producing the meals is to cook from fresh using raw ingredients.We like to make lunch times fun and enjoyable for children.We are always encouraging them to try new dishes and expand their taste for different food groups , textures and nutritional value
As a company we provide Live -Kitchen, an award winning management system, enabling pupils to order their own lunch or choose at home with parents.The system will enable parents to view what the child has eaten and the chance to pay by direct debit.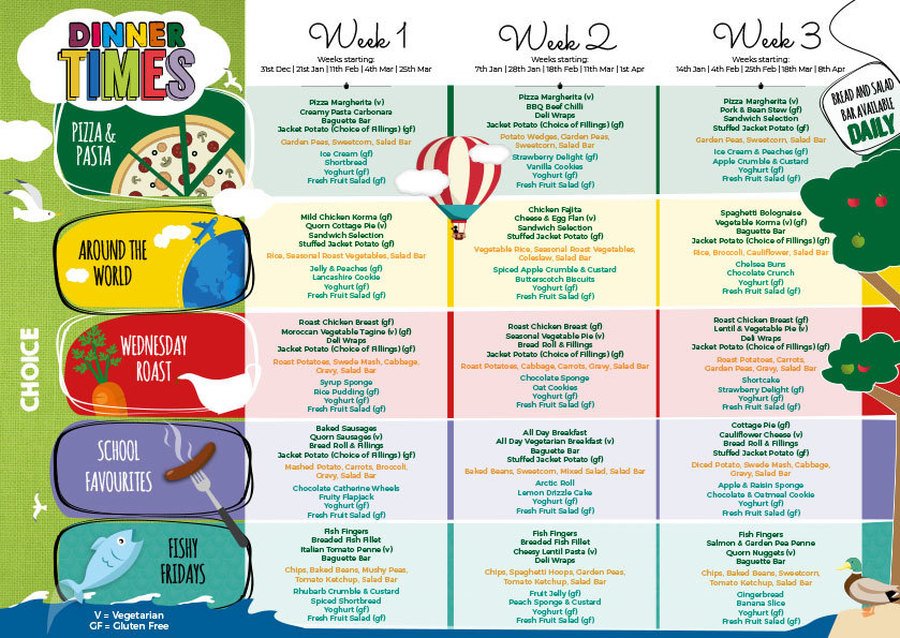 Pre-Ordering
The children no longer pre-order using a paper based system. To save teacher time and get the children more involved, pupils now select their chosen meal on a whiteboard touchscreen. Vegetarian options are clearly displayed on a green button.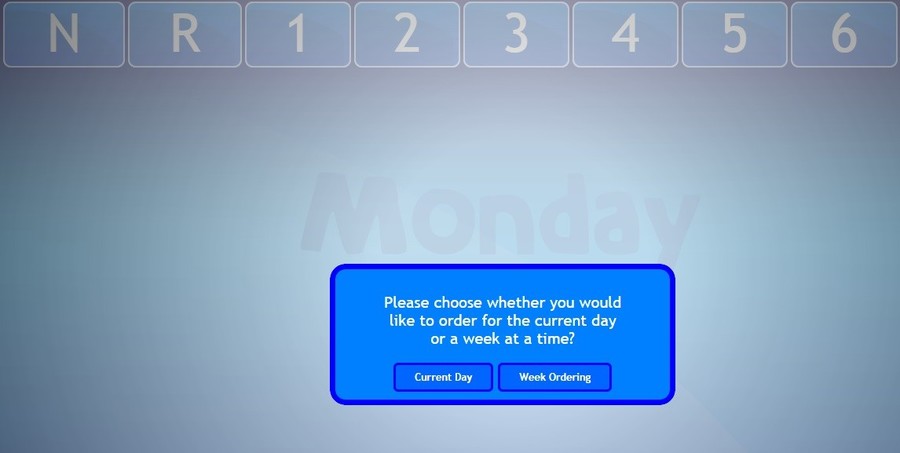 Lunchtime
The children now select their name onscreen at the hotplate or are compiled on a printed list. Their meal choice is displayed to the cook, as well as there dietary needs. If a mismatch is detected the cook will advise of an alternative.
Pay by Direct Debit
You can also pay by direct debit. This saves time at home, the school kitchen and the office!
... and enjoy the benefits
Sign up for direct debit now and we will send you regular statements that will inform you of the meal choices your child has made each day. Forget having too find the correct change each day or pay large sums in advance - direct debit lets you pay automatically. Statements will be sent out on a four weekly basis and we will always give you two weeks notice before amounts are collected.
Why Bother?
Direct debit has advantages for parents, pupils, the ok, the teacher, and the environment:
Parents don't need too waste time finding correct change, or pay large amounts in advance.

Pupils no longer have to carry cash.

The school office does not have to count and bank cash every day.

The school office no longer has to keep paper based records of each child's cash payments.

The environment benefits from reduced paper consumption and less transportation requirement.

Parents can discuss meal choices with the child, having received email statement.
How will it work??
Once you have sent your form to us you can stop paying cash. Any amounts you have in debit or credit at the school will be reflected in your first direct debit.
Once every four weeks we will send you a statement, detailing which days your child ate school meals and what they ate;
You will only be charged for the days when your child actually ate.
Nine working days later your account will be debited for the stated amount, giving you plenty of time to rise any queries.
Pre-Order On-Line!
Direct Debit customers are also invited to use our online pre-order facility. This allows parents to pre-order for their child on the internet for up to an entire term at a time. All choices made will be upheld by the cook.
You can also view all of our recipes to ensure you choose the healthiest option for your child.
Once you are set up by direct debit, you will be emailed a username and password for logging in. If you do not receive this within a fortnight after sending your form to us, please let us now by sending an email to : admin@livekitchen.co.uk
Pre-Order for Universal Free School Meals
If your child is now receiving Universal Free School Meals and you wish to pre-order your child's meal you will need to contact the school office with your name, child's name and email address. This allows us to set up a pre-order account for you and an email verifying your username and password.