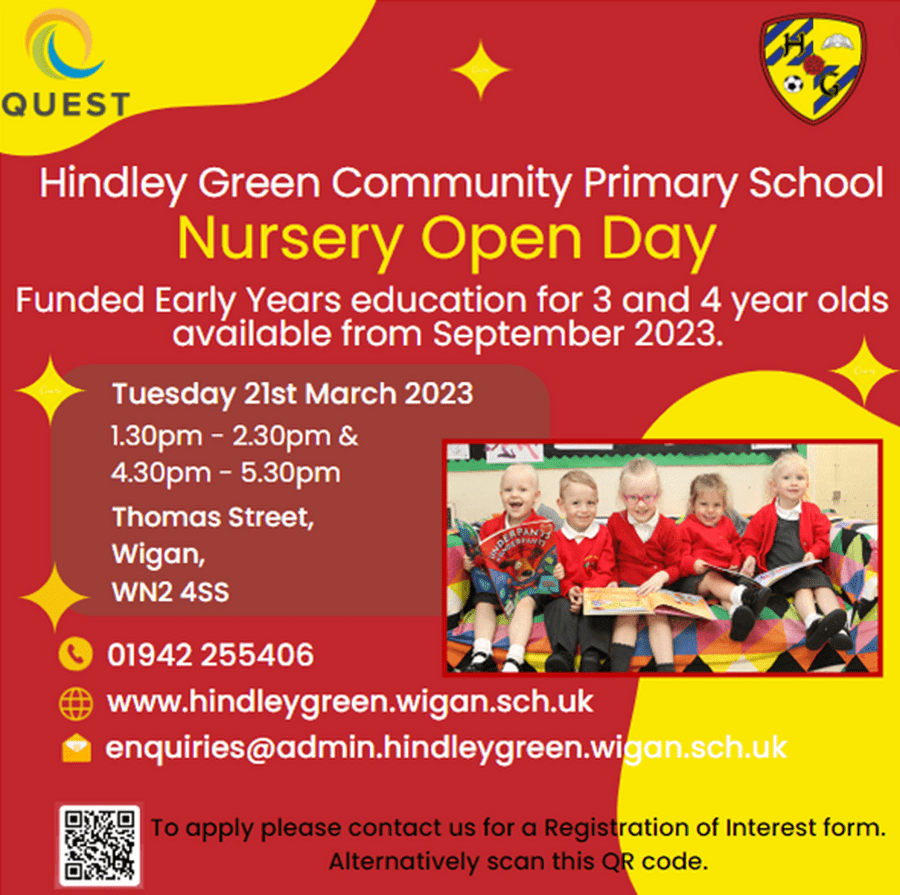 We will shortly be allocating Nursery places for September 2023. If you would like a place, please complete a Registration of Interest form. This is available from the school office, by scanning the QR code or following the attached link https://forms.office.com/e/GkHhifasGT . Please apply before Friday 24th March. Applications made after this date will be classed as late and will be dealt with after the initial applications have been allocated.
Please join us on our Open Day on Tuesday 21st March to see our fantastic school nursery in action.
Welcome to Hindley Green Community Primary School, a school at the heart of the local community.
We are committed to developing a learning environment that is happy, safe, caring, exciting and full of opportunities. We aim to create a vibrant environment, where children feel challenged and supported in their learning and are able to achieve high levels of well being and academic success. Our goal is to nurture and develop mutual respect, appreciation, independence, teamwork and perseverance as well as strong moral values and lifelong skills.
Our staff team and board of Directors are committed to inspiring and motivating all children throughout their respective learning journeys.
If you would like to visit our school you will be more then welcome, please contact us to make an appointment.
Mr T. Mooney
Principal